What do we sell?
We're very particular about the tools we use in our home kitchen, and you should be too. At the Prairie Kitchen Store, we prioritize product lines with great design, durability & sustainability, as well as artisan craftsmanship and fair trade practices. We buy American-made when possible.
We're not a big-box store; our products are selected after extensive research, and we carry products by small makers from across the country and all over the world.
We love local.
We support a wide variety of Iowa City and Iowa-based makers in our store. It's pretty much our favorite thing to do.
Learn about our makers
PKS Product Values
Durability

Your kitchen gear should last -- We select vendors, products and materials that are built with that in mind. They DO still "make it like they used to," you just have to look a little harder. We'll help.

Sustainability

Reduce your carbon footprint by shopping local. We prioritize vendors with eco-friendly practices and materials that are easy on the environment. In our store, we reuse packing materials whenever possible.

Quality

Above all else, we value the quality of our products. Too many one-and-done kitchen gadgets end up in the trash. We believe you should WANT to keep your cookware because of how ridiculously good a job it does.

Made in the USA

We prioritize products made in the USA when possible. This supports our country's workers & future generations, reduces our carbon footprint, and often means a higher quality of craftsmanship.
Our primary product areas...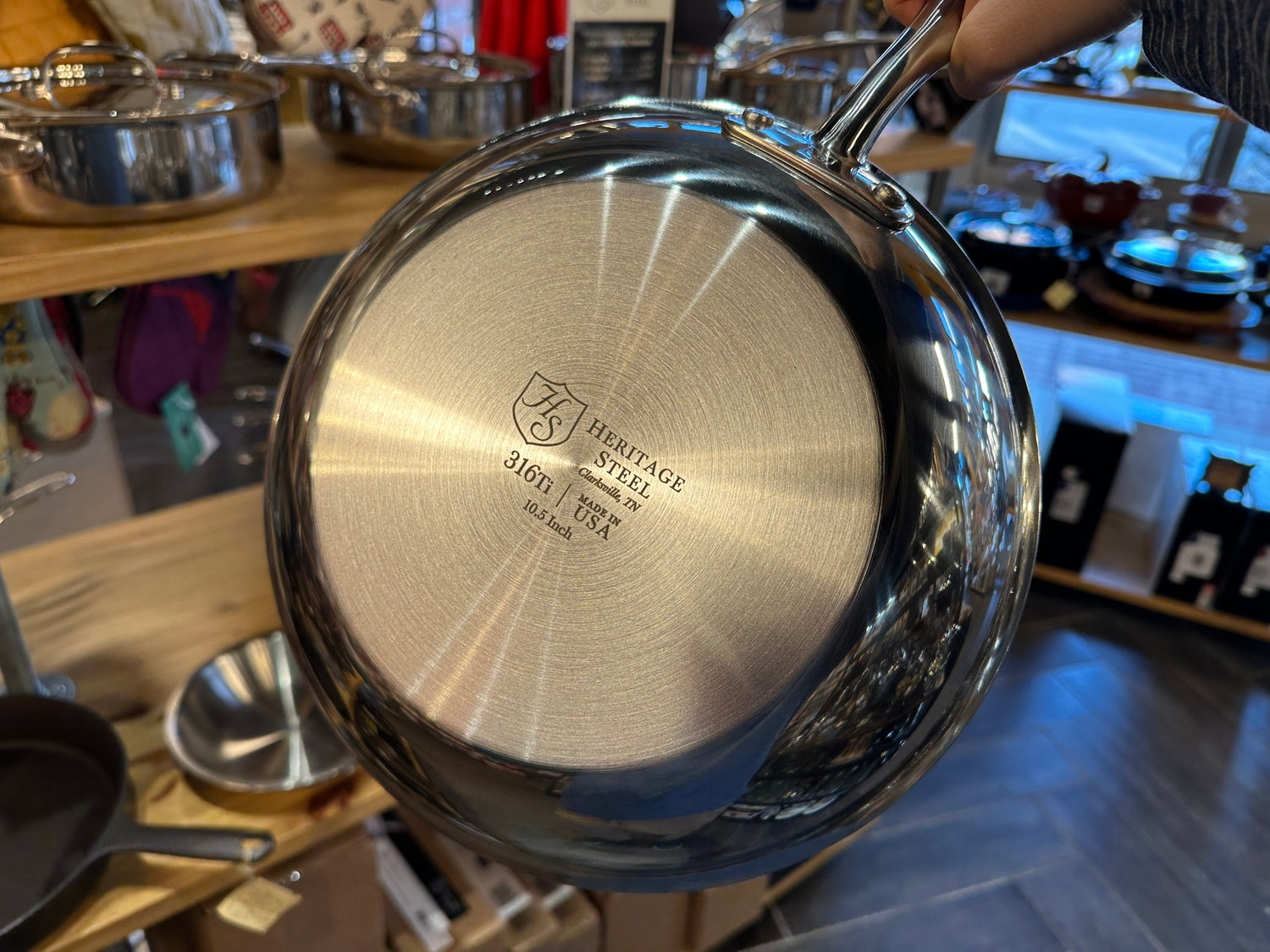 Essential Cookware
Non-stick, stainless steel, cast iron & carbon steel skillets, sauce pots and more.
OUR FAVORITE BRANDS
OXO Ceramic Non-Stick, Lodge Carbon Steel, Heritage Steel, Field Company Cast Iron, Staub, RSVP International.
Tools, Utensils & Equipment
Everything you need to create the perfect meal, from start to finish.
OUR FAVORITE BRANDS
OXO, Get it Right, Microplane, Epicurean, ThermoWorks, Frieling, Escali, Kuhn Rikon, Progressive, HIC.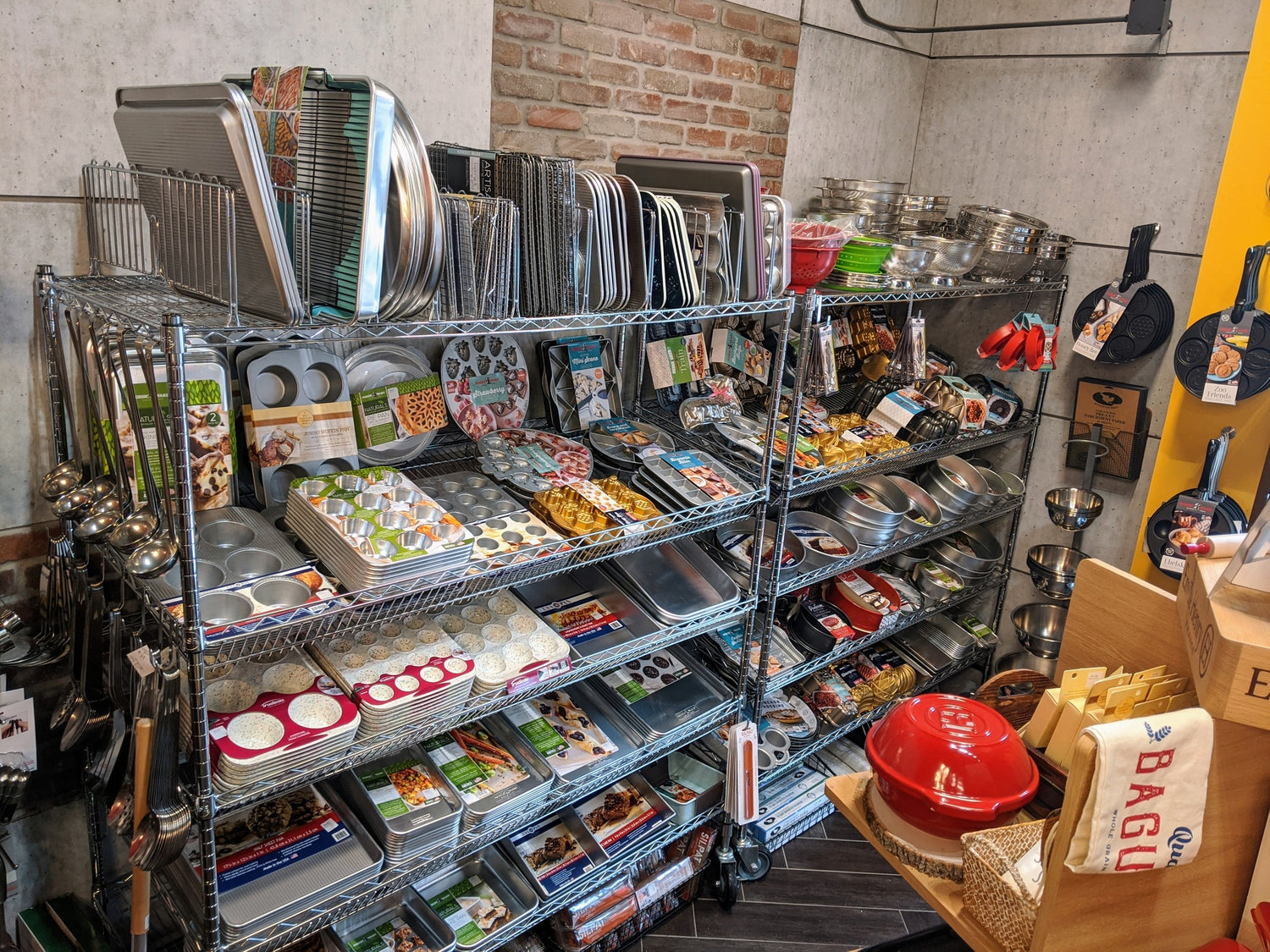 Bakeware & Baking Prep
Sheet pans, cake pans, pizza pans, muffin pans, ALL the pans. Mixing bowls, bread bakers, proofing baskets and more.
OUR FAVORITE BRANDS
USA Pan, Nordic Ware, Trudeau, Emile Henry, Peugeot, Breadtopia, Mrs. Anderson, Ateco.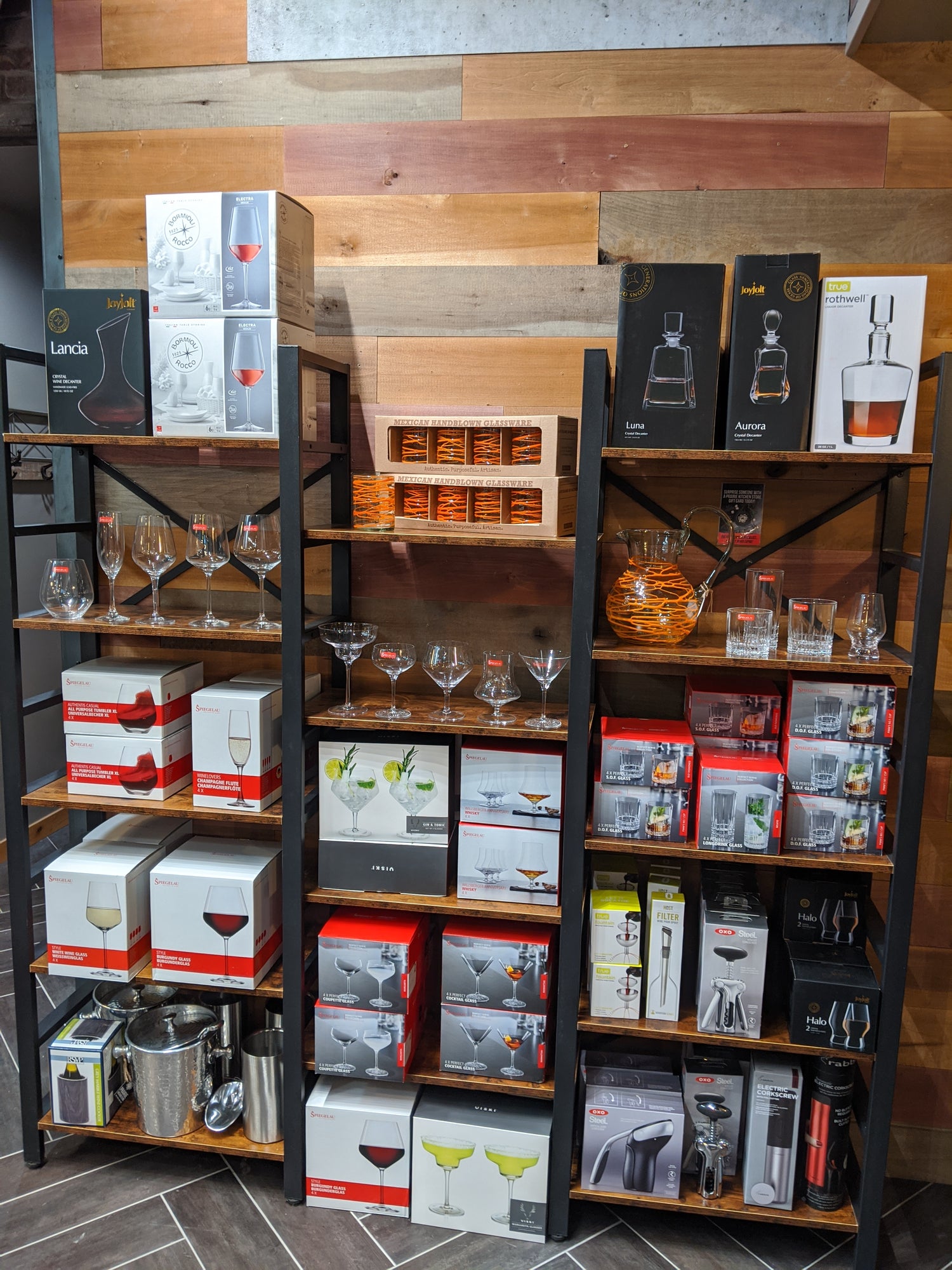 Barware, Glassware & Cocktail Supplies
We're proud to offer one of the best selections of barware in the state.
OUR FAVORITE BRANDS
Viski, True, Spiegelau, JoyJolt, Yes Cocktail Co., The Bitter Housewife, Portland Syrups, Well Told.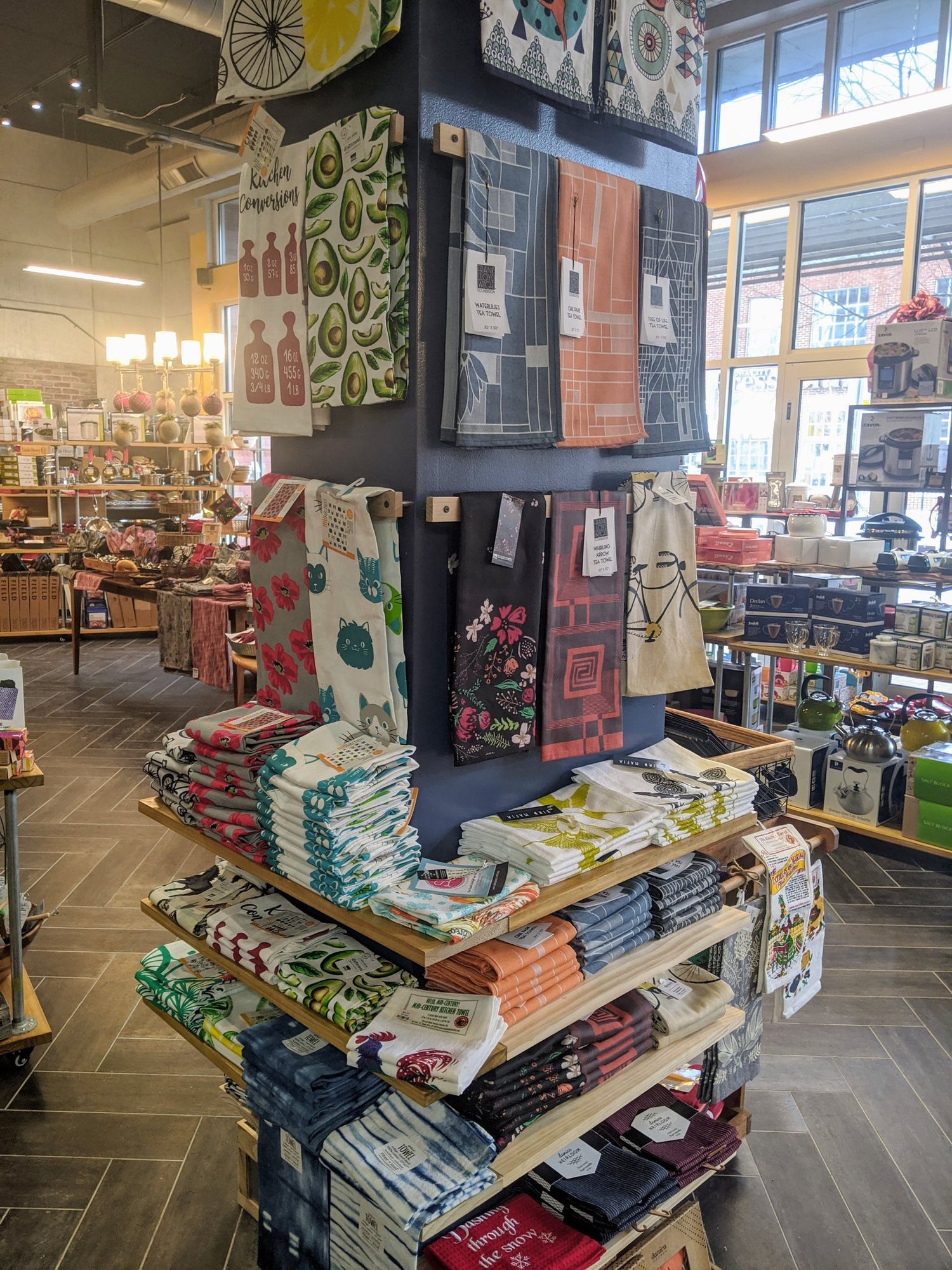 Kitchen Linens
Towels, potholders, oven mitts, aprons, napkins, table runners and placemats.
OUR FAVORITE BRANDS
Geometry, Now Designs, MU Kitchen, Modgy, Chef Works, PaperProducts Design, Linen Tales, C&F Home, Splash Fabric, Dot & Army, Sevya Handmade, Zen Garden Home, The Rise and Fall.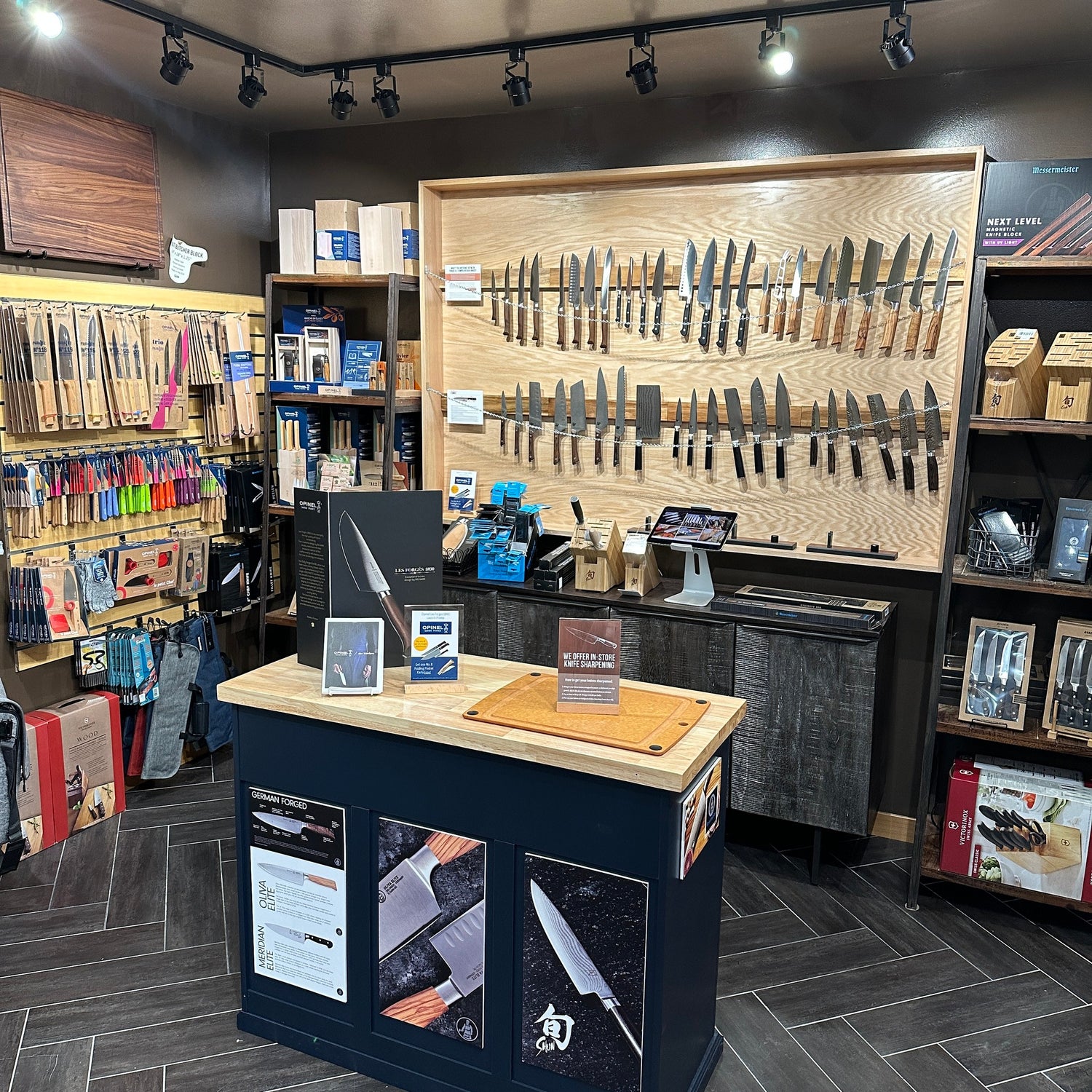 Knives & Cutting Boards
We offer German and Japanese-made cutlery, as well as cutting boards, at a variety of price points.
OUR FAVORITE BRANDS
Messermeister, Shun, Victorinox, Epicurean, Opinel.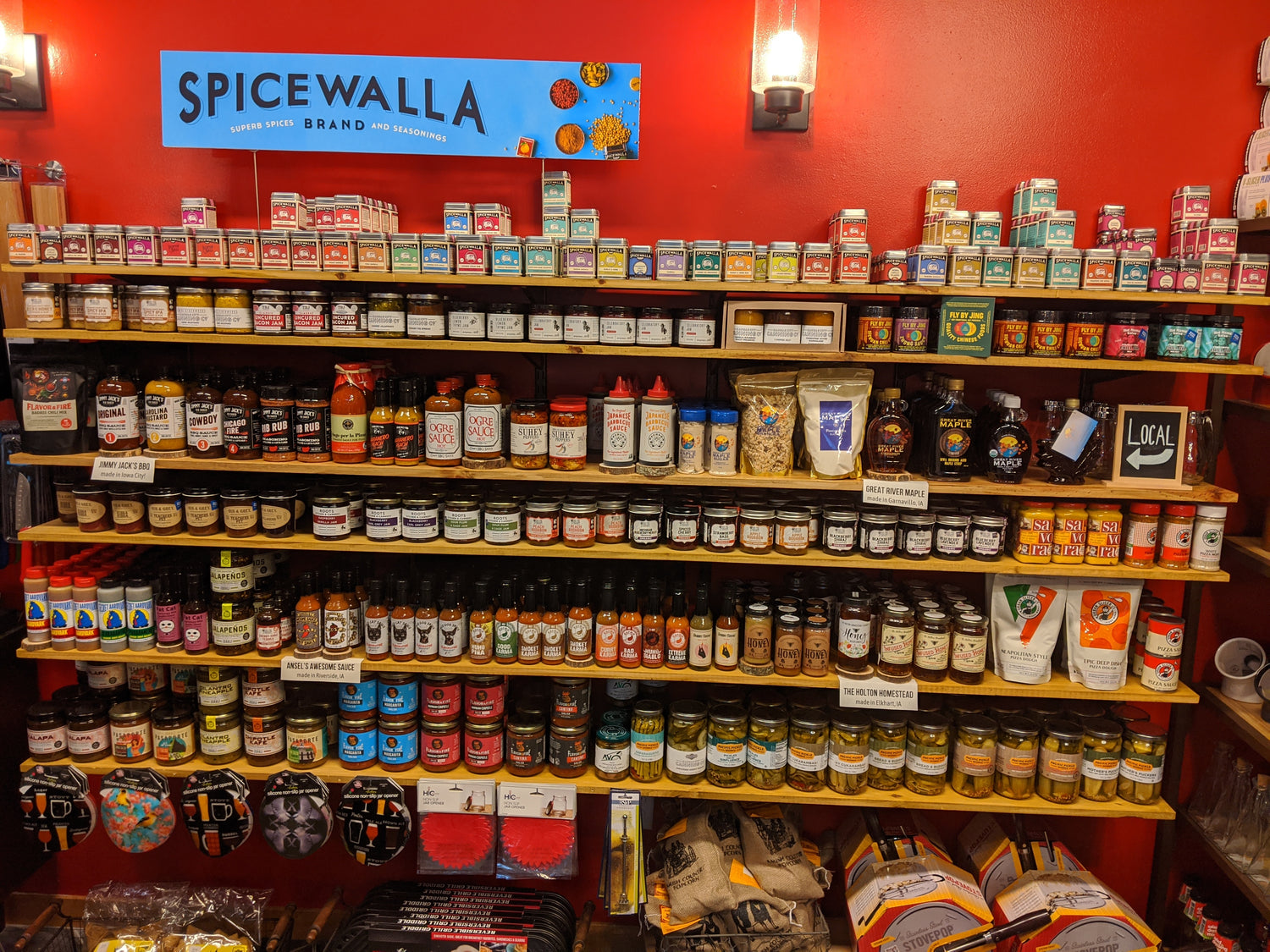 Specialty Foods
A wide and giftable variety of locally-made and worldwide sourced sauces, spices, spreads & more.
OUR FAVORITE BRANDS
Spicewalla, Food for Thought, Fly by Jing, Bachan's, Urban Slicer, Villa Jerada, Flavor & Fire.