Everybody cooks. (Or at least eats)
We believe kitchenware is fundamentally the best gift. It's used for years (if not a lifetime), and it improves quality of daily life more than just about anything else. And if a person claims they don't cook... there's always that fancy jar of pickles.
Buy a Gift Card
Gifting options...
PKS Gift Bag

We offer complimentary gift bagging with all purchases, featuring classy black & white tissue paper elegant for all occasions. Stop by the store, call, email or message us and we're happy to help put together the perfect gift bag for you.

Learn More

"Hand-packed from the Northside" Gift Box

For a more geo-personal touch, we offer a custom-printed gift box featuring a map of Iowa City. Our gift boxes ($6) include packing material. Shipping is not available at this time.

Learn More

Custom Gift Basket

We are happy to provide custom-packed gift baskets to customers who want a more unique and "show-stopping" presentation, including cello wrap and a bow. The charge for gift baskets is %15 of the price of the gift, not to exceed a $15 charge.

Learn More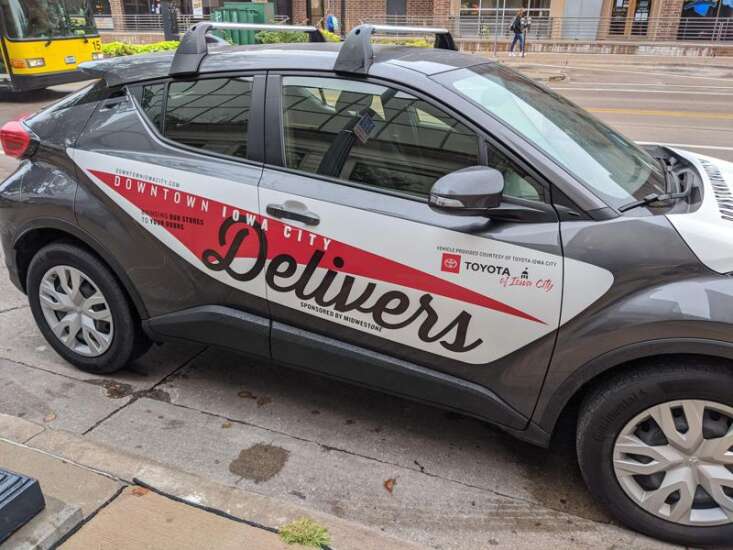 Free local delivery
Free local delivery is available courtesy the Iowa City Downtown District. If you want a gift delivered to an address in Iowa City, Coralville, North Liberty, Solon, or West Branch, just let us know. Deliveries will be made on Wednesdays and Fridays.
We do not offer shipping at this time.
Corporate gifts
We are delighted to provide corporate gifts for your next business occasion, at a variety of price points and diversity in products. Ranging from olive oil & vinegar samplers to cocktail kits, we're ready to impress. Reach out to us with your particular needs and we're happy to help.
Call us (319) 519-6414
Email us pks@prairiekitchenstore.com