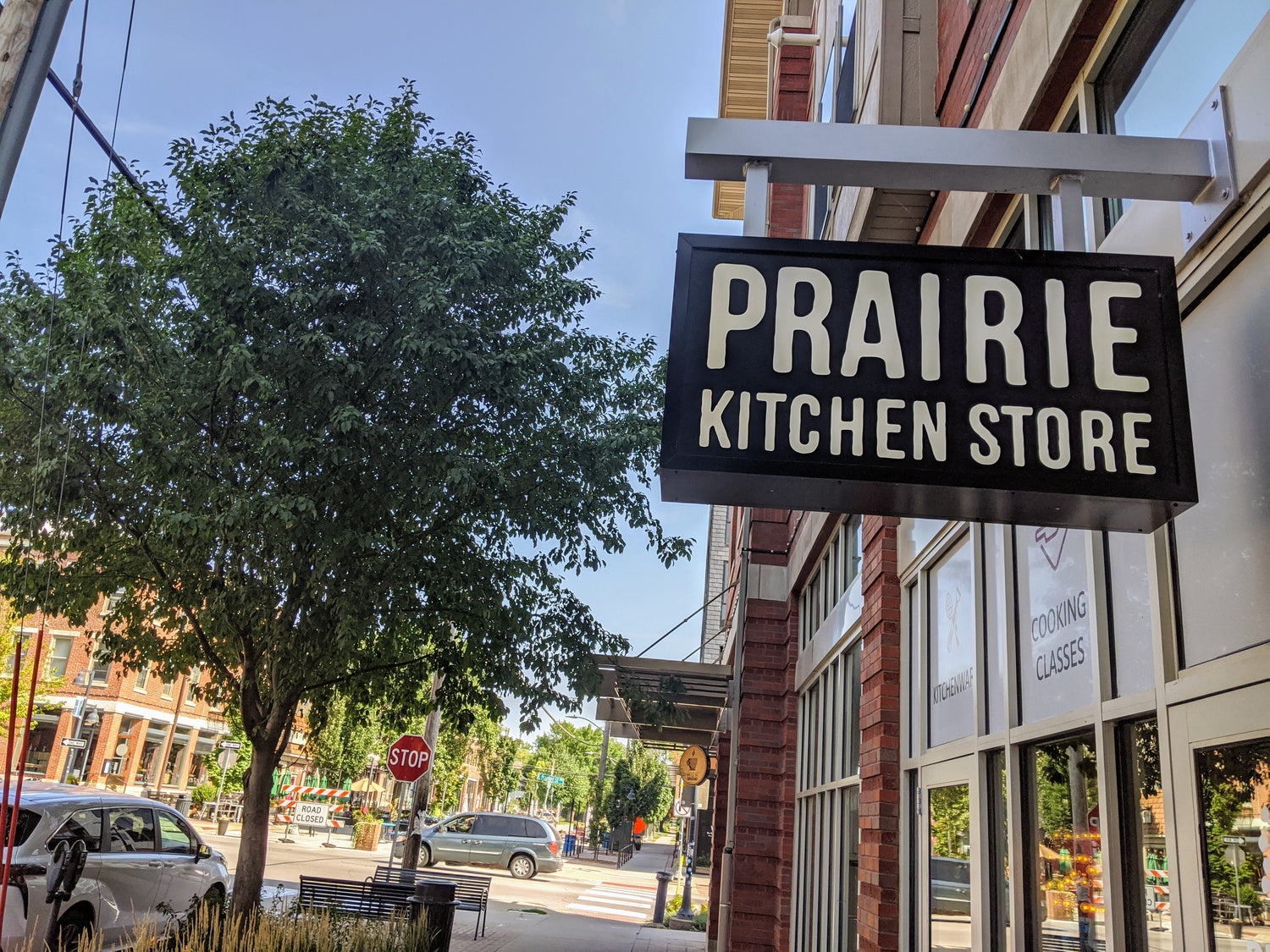 Store Hours
Tuesday - Saturday 10 a.m. to 5 p.m.
Sunday 10 a.m. to 4 p.m.
Closed Mondays
Address 160 N. Linn St., Iowa City, IA 52245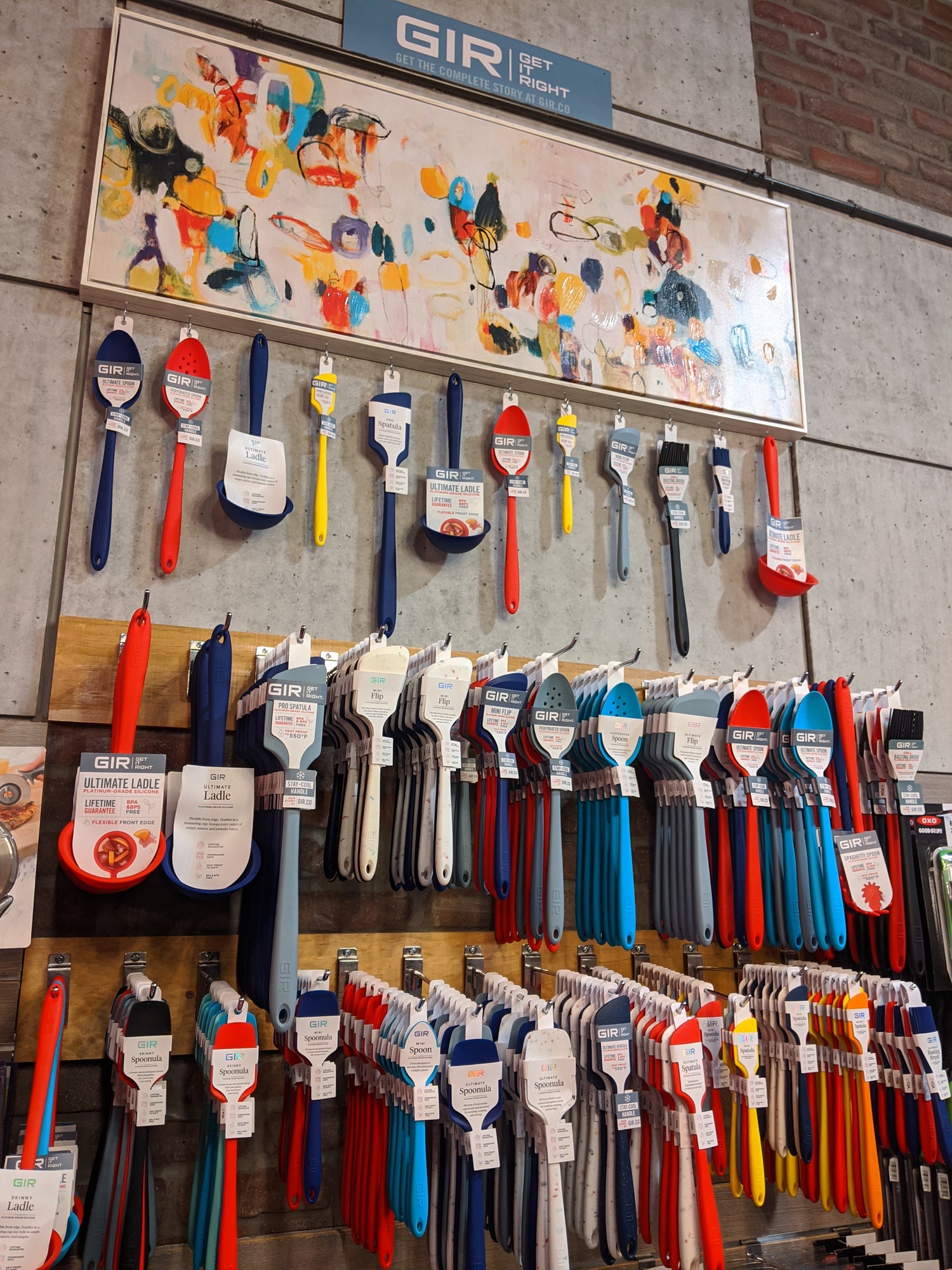 Brick & Mortar
At the Prairie Kitchen Store, we're all about the in-person shopping experience. We believe there's a lot to be said for the advantages of seeing and feeling products in a real store. We're here to provide that for you.
We don't offer online shopping or shipping at this time, but we're more than happy to take calls, emails, messages, handwritten letters, carrier pigeons, etc., and talk you through our inventory. Just let us know what you're looking for, and we'll do everything we can to help you out.
Call us (319) 519-6414
Email us pks@prairiekitchenstore.com
Knife Sharpening

Keeping your knife sharp is essential. We are privileged to offer a drop-off knife sharpening service at the Prairie Kitchen Store, at a flat rate of $6 per knife.

Learn More

On-Tap Oil & Vinegar

We are thrilled to offer a rotating selection of over 30 on-tap extra-virgin olive oils and balsamic vinegars, courtesy Italian importer Olivelle.

Learn More

Housemade Pizza Dough

We sell made-in-house and ready-to-bake pizza dough here at PKS. Quality flour and a (minimum) 24-hour fermentation allow for a light & airy, flavorful dough.

Learn More
Some Prairie Kitchen Store "Eye Candy"...