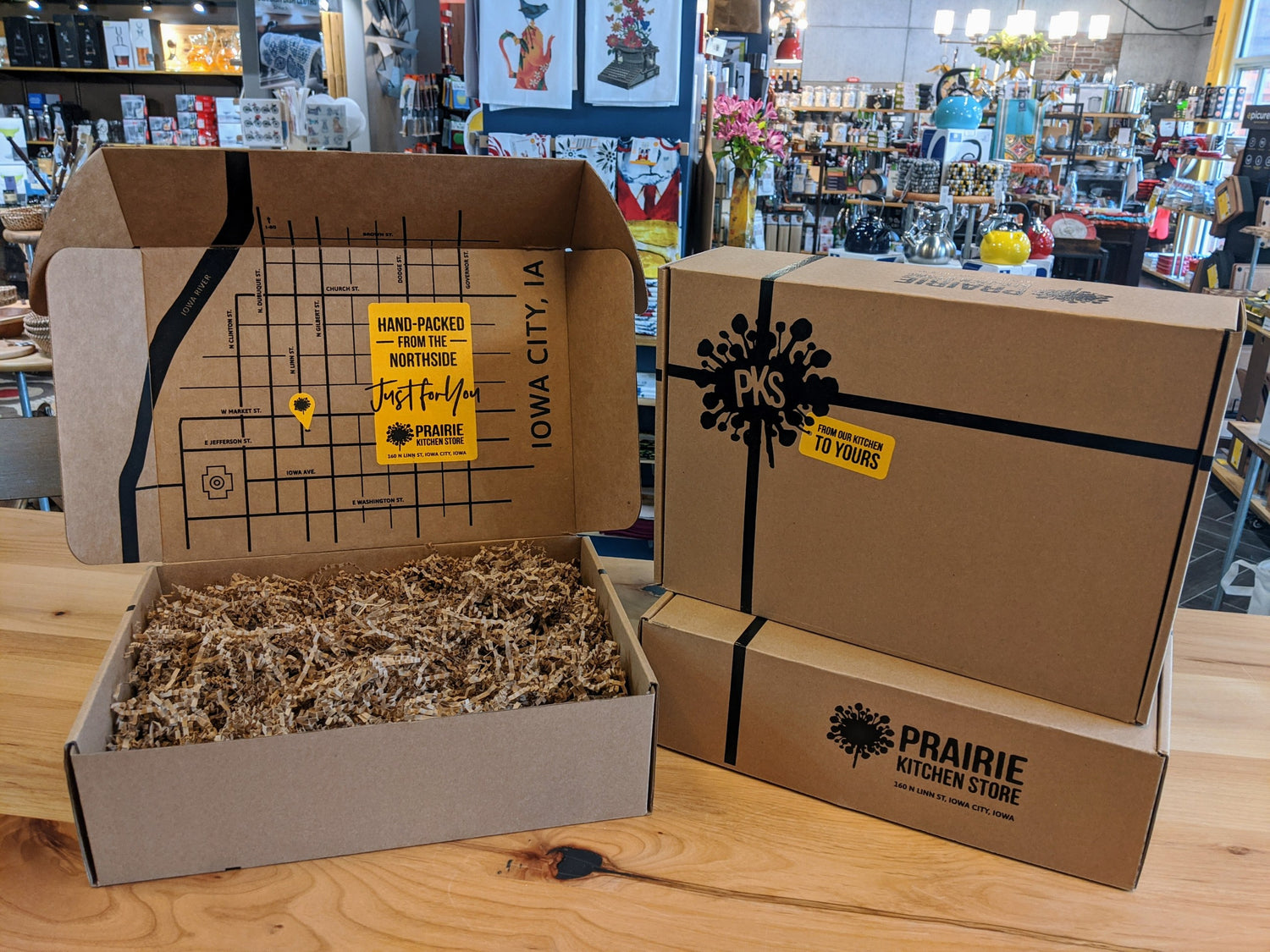 "Hand-packed from the Northside"
Our custom-printed boxes ($6 charge includes box & packing material) are an ideal size for a variety of gifts. They can be easily transported, and customers can take them to their favorite shipper for easy shipping.
Let us know what you're thinking, give us a price range, and we'll do the rest. We can work with requests for specific items, or broader themes -- some popular ones have been "Cocktails," "Bread Baking," or "Locally-made."
Stop by the store in person to put together a gift box, or contact us and we'll get started for you. Free local delivery is available.
Call us (319) 519-6414
Email us pks@prairiekitchenstore.com